Payroll has always been important for a company. Whether it refers to an employee's salary, their records, or even a department that handles them. It's an integral part of an organization because it can affect so much aspects, not just people's pockets.
But, this isn't a new thing that only popped up within modern history. Payroll can be traced all the way back to pre-history with bookkeeping.
Merchants used bookkeeping to track their sales but as trade and business developed and become more complex the process turned to something larger.
The Start of Solving Payroll
Bookkeeping was originally intended to be used in tracking sales and purchases to run a business. But as business developed, bookkeeping had to be adopted in all business finances particularly payroll. It truly changed the the dynamic of payroll when tax laws have become more stern. This made employers and business owners pay taxes on behalf of their employees.
The Greeks would develop a system similar to the current HR and payroll system being used today. They used this system to manage wages and record payment and financial details.
NO STRESS: Fully-Managed Payroll
Later on, the world was introduced to the first automated and computerized payroll system in the 50s through LEO (Lyons Electronic Office). Initially LEO was used for valuation jobs, but this would later include payroll and inventory functions. It also became a pioneer in payroll outsourcing; in 1956 LEO calculated payroll for Ford UK, making it the first outsourced payroll system.
Payroll has further developed to the point companies don't have to manage their own payroll. Rather than handling tedious and time-consuming task, companies can now invest in a managed payroll solution. A managed payroll solution can provide a variety of services, such as payroll processing, HR support, employee benefits, and workplace solutions.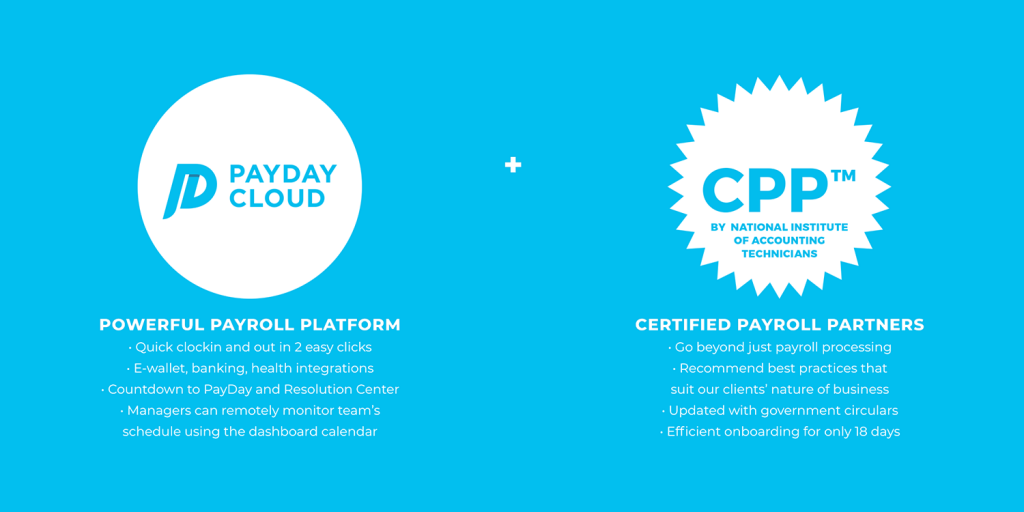 If you're interested and would like to know more about an accurate, on-time, secure managed payroll solution for your business, we'd love to help you. Send us a message at customersuccess@bridgepayday.ph.