Throughout the pandemic and despite the disruptions, PayDay has committed to faithfully serve clients and continue to innovate to bring accurate, on-time, secure payroll. In practice, this means constantly improving our payroll processing partners and upgrading our payroll platforms.
Introducing PayDay Cloud
We are very proud to introduce the latest version of our platform, PayDay Cloud. PayDay Cloud is a powerful payroll technology that is user-friendly, and comes with essential features you never knew you needed:
Quick clock in and out in just 2 easy clicks (web bundy)
E-wallet, banking, telehealth integrations
Countdown to Payday and Resolution Center
Dashboard calendar view to remotely monitor your team's schedule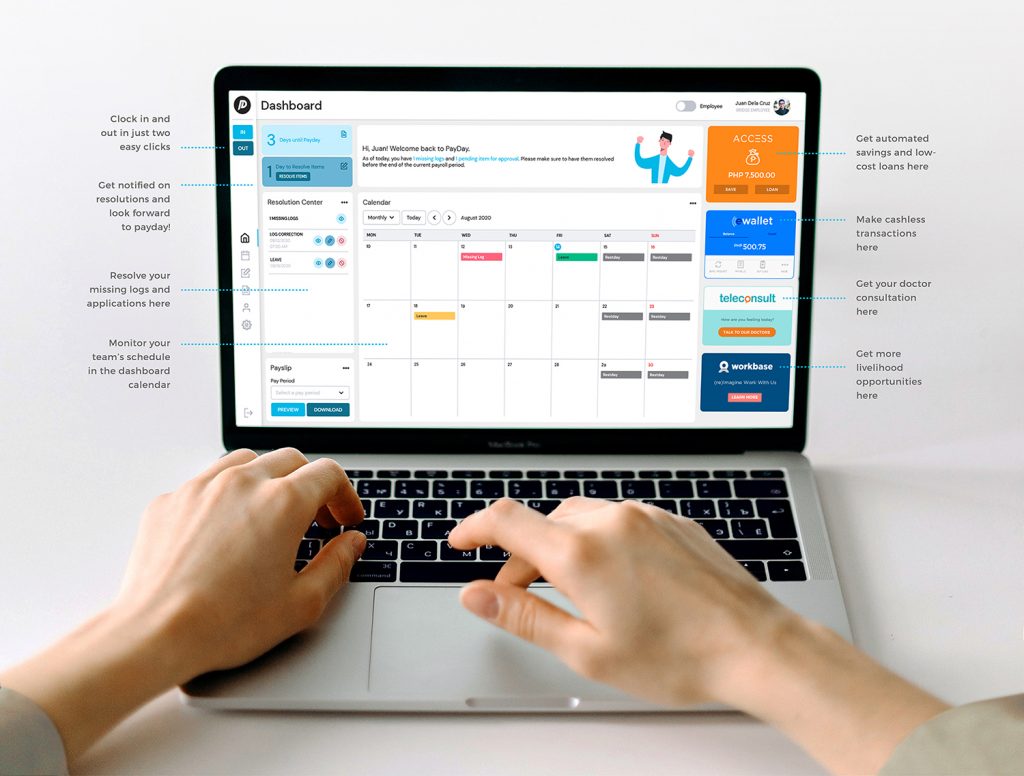 Since the pandemic transformed work for everyone around the world, we made sure that PayDay also adjusted to the demands of the new normal, giving support to HR managers who are also seeking for innovative ways to serve their employees.
To learn how PayDay can help your HR achieve digital payroll transformation, book a demo with us or email customersuccess@bridgepayday.ph.