Question: Why do you 
call your payroll processors, Payroll Partners?

At Bridge PayDay, our clients depend on us to provide accurate, on-time managed payroll solutions. We do not simply process payroll, we partner with them in taking on this very important function in their organization so that HR practitioners can focus their time and energy on other pressing matters of their company. They rely on us to ensure that their payroll is not only accurate, but will also be disbursed on time.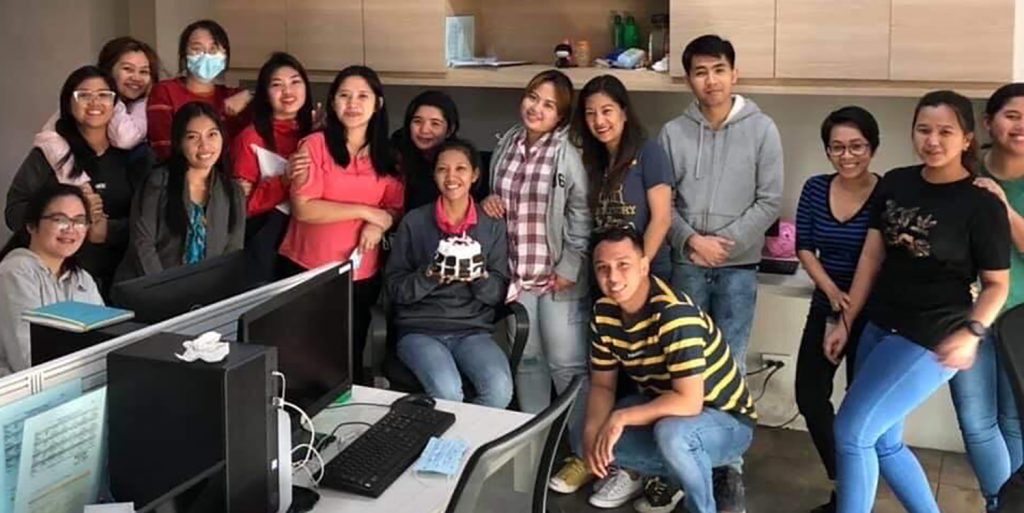 Bridge PayDay Payroll Partners are not only payroll processors, they are also advisors. They provide valuable insights to clients when they consult with them on best practices pertaining to payroll processing. All our PayDay Payroll Partners undergo a rigid internal training program, as well as a third-party certification course* prior to being assigned to any of our clients.  They are consistently monitored and coached by their leaders, headed by our Service Delivery Director, Liz Maristela. "We make sure that our Payroll Partners are consistently updated whenever a new government circular is released, or if amendments are made, so they can also provide updates to the customers they serve." Liz said. 
Aside from being on top of standard compliance regulations, when everyone's daily work-life was disrupted by the pandemic, our Payroll Partners also took the time to accommodate the special request of some clients to process their payroll for earlier payout during ECQ.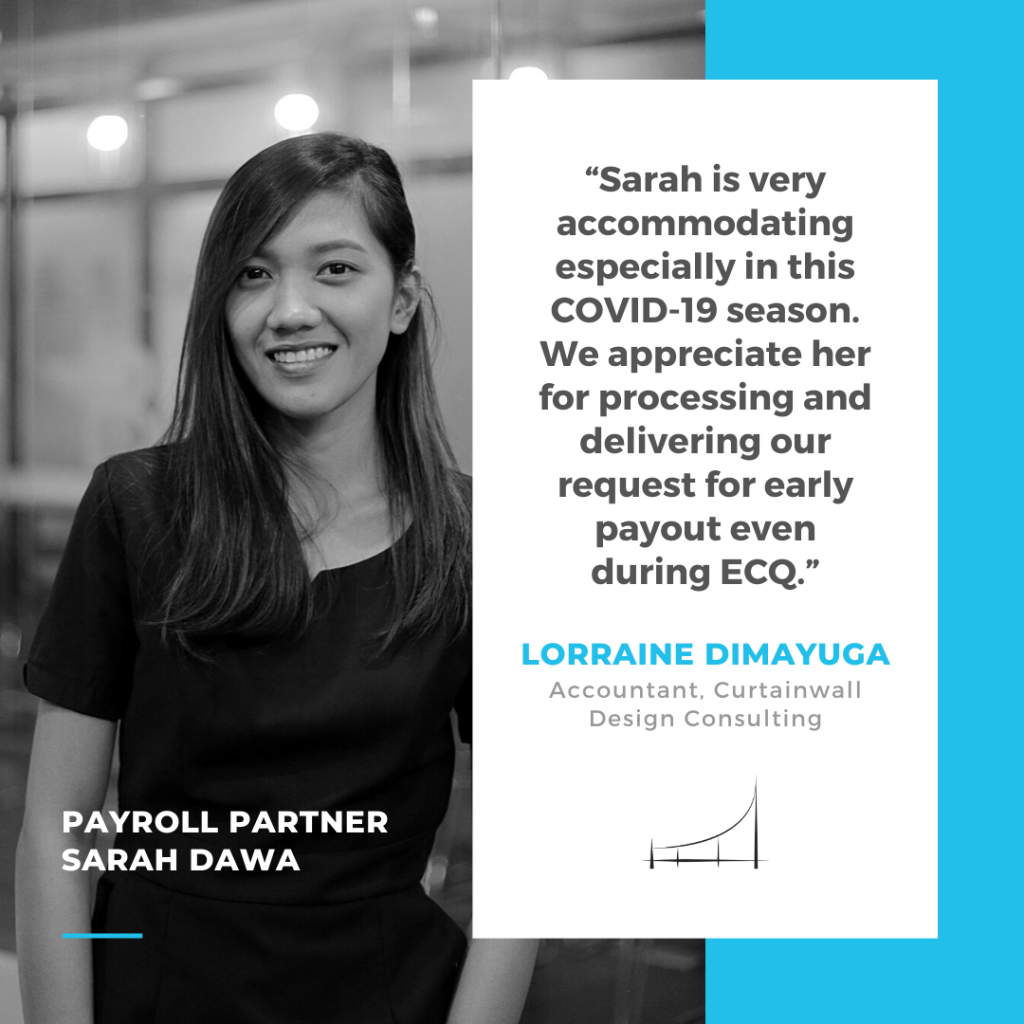 Their training and exposure to clients in various industries makes them more knowledgeable, and they gain better judgement as to what practice they should apply on the client's payroll based on certain labor laws and mandated circulars given by the government agencies. They literally partner with HR managers to address and solve common questions and problems pertaining to payroll. 
We make sure that our clients use the best practices in providing the standard payroll for their employees. By applying these payroll management solutions, we minimize the risk of customers being penalized over possible standard payroll violations. Aside from helping in terms of compliance, for customers under the same industry, we recommend best practices that are also applicable to them. That way, the newer clients know that the recommendations are effective because we have implemented them with other customers.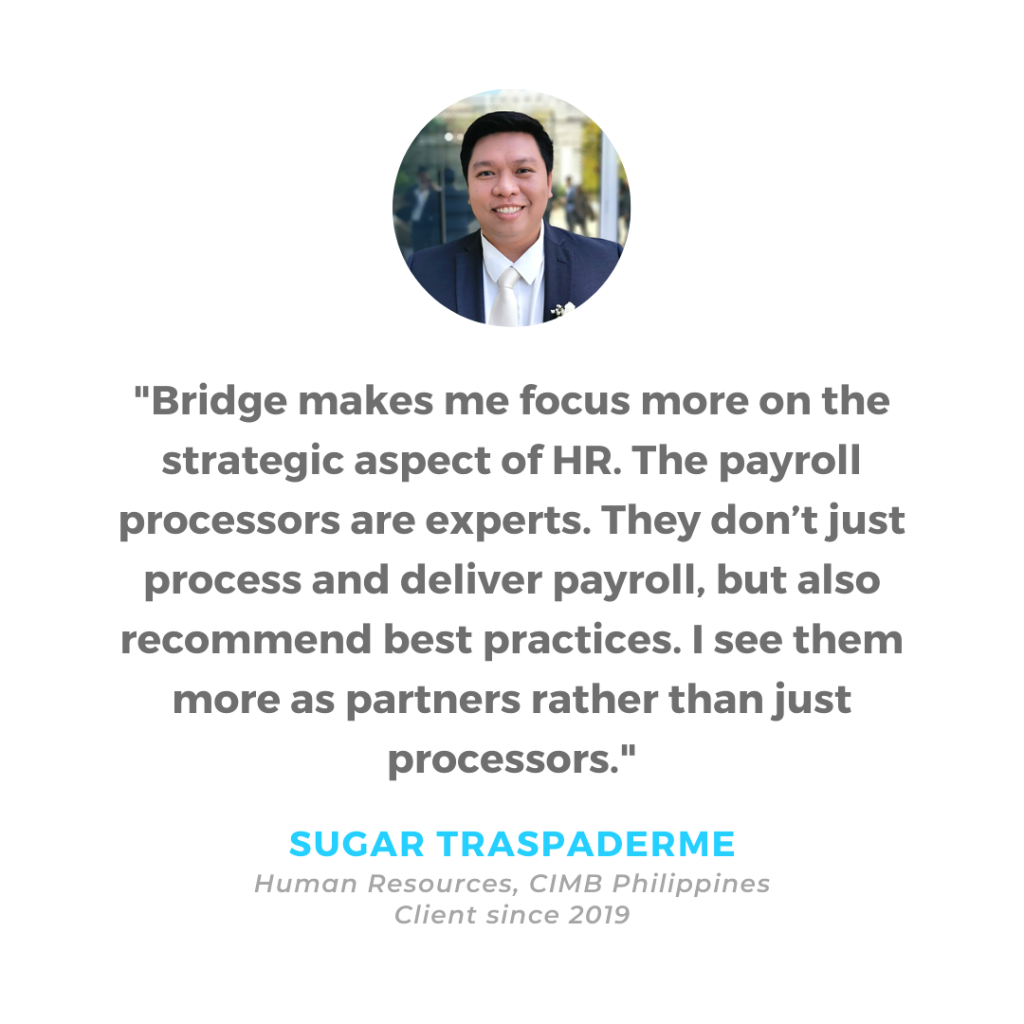 Bridge Payday Payroll Partners do not only attend to the needs of employers, but they are also able to contribute indirectly to the financial identity and well-being of our client's employees. They suggest what they learned from their training and experience to educate our customers on making sure that their payroll is compliant. For instance, they help our customers prepare the filing of their BIR 2316, which eventually helps our client's employees when they need to apply for loans.
Our partnership with our customers is something we take to heart and it is our utmost intention to be able to continuously capture value for them, and be the most trusted managed payroll provider. In the course of working closely with our clients, if we have made work-life better in their HR and payroll concerns through the combined expertise of our Payroll Partners and software platforms, then we know we know we have succeeded as an organization.
To learn how PayDay can help your HR achieve digital payroll transformation, book a demo with us or email customersuccess@bridgepayday.ph.
* The CPP™ Certification of our Payroll Partners is awarded by The Chartered Institute of Payroll Professionals (CIPP) UK, the globally recognized professional body of practicing accountants in the country, in partnership with National Institute of Accounting Technicians.